Record Run of the Year

2022

Official Attempt
Join the biggest running event in 2022
BREAK THE NEXT WORLD RECORD WITH US!
After the overwhelming success of the Guinness World Record Attempts Run 2021 with 25,523 finishers, we are already planning the next MEGA RUNNING EVENT for you in 2022!
In the upcoming weeks we will provide you with all the information about it - stay tuned!
Your exclusive advantages are:
1. You are one of the first participants registered for the run
2. Secure your option to book the coveted World Record Run 2022 medal (probably available beginning of January 2022)
3. Get 15% discount on cool merchandise from the VirtualRunners store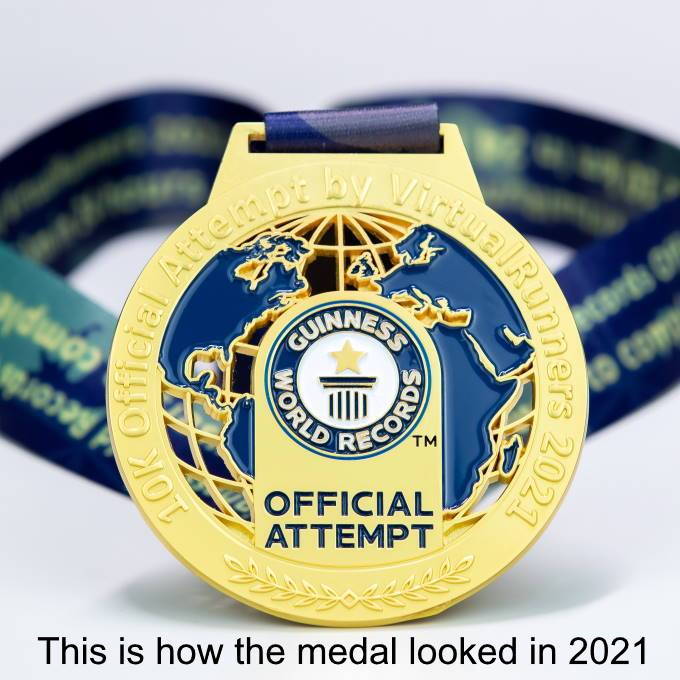 #worldrecordrun - Hall of Fame 2021